INQUIS Reopening
June 2020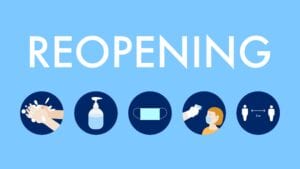 We hope you having been keeping healthy and safe during this unprecedented time. As our economy has started to carefully reopen, we at INQUIS were pleased to re-open our doors to study participants on June 1 and begin resuming our clinical operations. After three weeks of operation with additional safety measures firmly in place, we are proud to report that our processes have been well adopted by staff and study participants.
Our new measures ensure the health and safety of our research participants and staff. These measures include:
Screening for COVID-19 symptoms or contact prior to entry
Use of PPE (Personal Protective Equipment) by our staff
Providing masks to all research participants to be worn while on INQUIS premises
Redesigned seating to ensure a minimum of 6 feet between research participants
Installation of plexiglass shields at participant seating areas and staff desks
Limiting the number of participant visits on a given day
Thorough and frequent disinfecting of the clinic spaces, bathrooms, and commonly-touched surfaces
These new safety procedures adhere to our local public health guidelines and government requirements, as well as industry-specific best practices, which we continue to monitor for updates. Our safety procedures are regularly reviewed by our team, including our Medical Director, and adjusted as necessary. 
We are proud to report a successful reopening of our clinic and we welcome your questions about resuming or initiating clinical trials.
Best Wishes,
The Team at INQUIS