Plant-Based Proteins and Diabetes Risk
July 2019
The Rotterdam Study, a population-based longitudinal study examining associations between dietary protein and insulin resistance, prediabetes, and type 2 diabetes, found that higher intakes of animal protein are associated with higher rates of insulin resistance and increased risk of prediabetes and type 2 diabetes, with obesity a possible mediating factor. This association held constant across animal proteins from meat, fish, and dairy sources.
The study also found that increased protein intake from plant sources is not associated with insulin resistance, prediabetes, or risk of type 2 diabetes.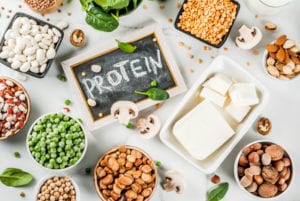 "Consumers are increasingly interested in plant-based proteins as better options for their health as well as the environment. However, consumers do still worry about the quality of these plant-based proteins. Demonstrating clinical equivalence of the plant proteins is one way that INQUIS can alleviate these type of concerns."

– Dr. Alexandra Jenkins, Director of Research 



To read the article, click here.